New build part of a greater organizational transformation expected to better meet the needs of the modern, mobile workforce and provide an exceptional client experience
ST. LOUIS (May 27, 2022) — First Bank is planning a new, state-of-the-art headquarters to be unveiled in the first quarter of 2024, on the same site as its current main office. The build is part of a wider transformation expected to modernize the business, from the inside out.
The new headquarters, designed by a team led by Tyler Meyr at Lamar Johnson Collaborative, will feature a modern design and multiple outdoor workspaces to promote employee wellness. The building will be designed to be LEED certified to enhance sustainability efforts.
As workforce patterns shift in a post-pandemic world, and employees embrace a hybrid workweek, the demand for more flexible options including shared offices and spaces conducive to community collaboration has been on the rise.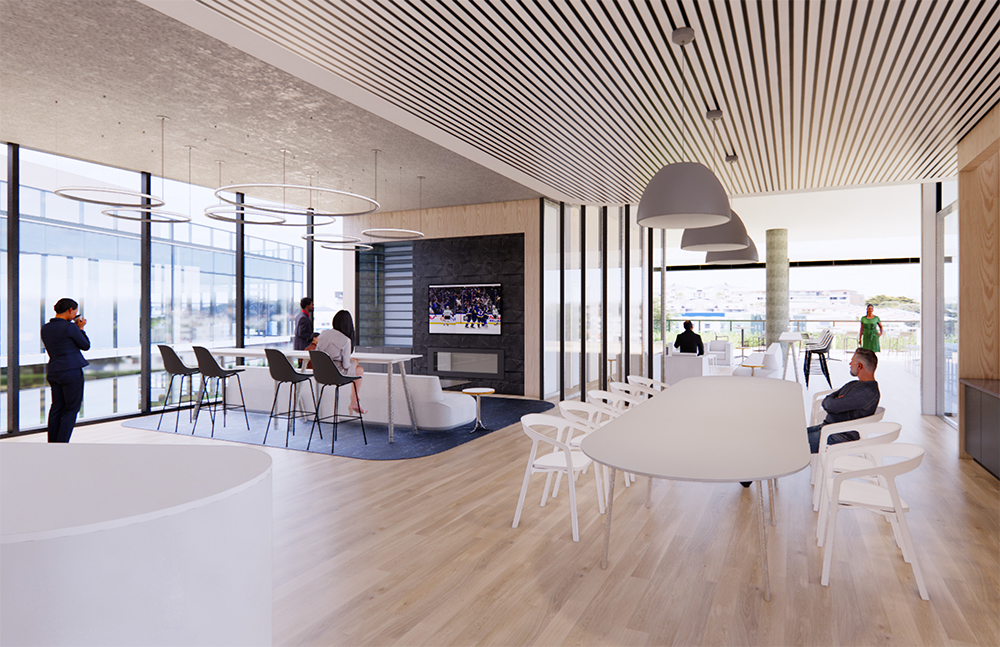 "At First Bank, our goal is to meet the needs of today and tomorrow's on-the-go mobile clients through best-in-class technology, banking tools, and a modern mindset that is transforming our business from the ground up," said Michael Dierberg, Chairman of FB Corporation, the parent company of First Bank. "Our new headquarters is a key component to this effort and will better reflect our collaborative, forward-thinking culture while delivering a flexible workspace for our employees."
The company anticipates the current headquarters will be demolished later this summer. The demolition and the new construction will be managed by Brinkmann Constructors and project guidance is being provided by Cobalt Construction Consulting and Cushman & Wakefield.
During this time period, First Bank's branch will temporarily move to the plaza next door. The new headquarters, which will be built in the same footprint as the current building, is expected to be completed by the first quarter of 2024.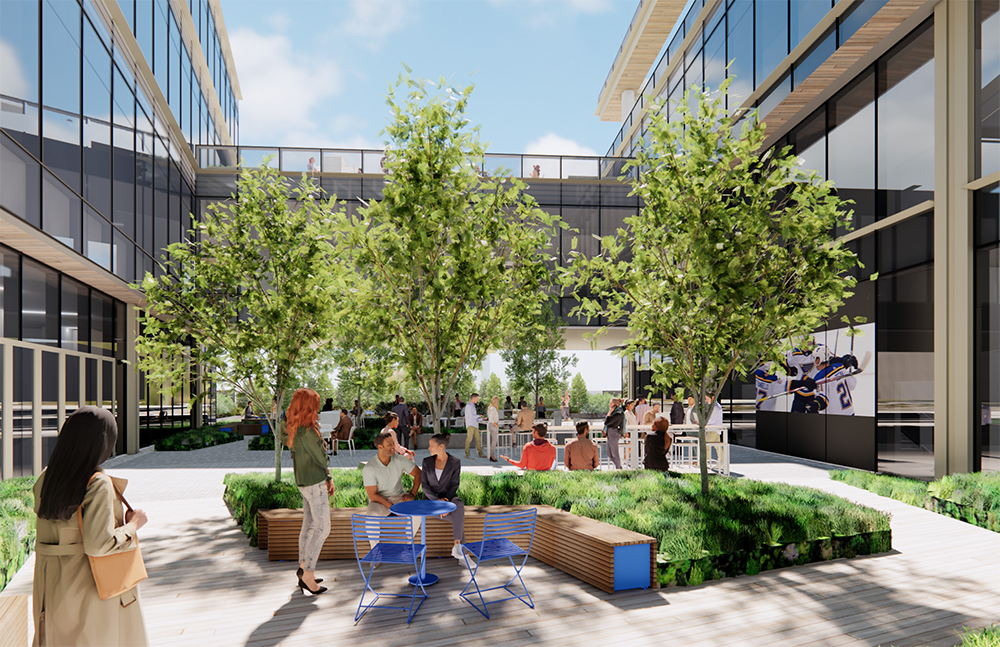 First Bank has deep ties to the Creve Coeur community. In 1906, the bank was founded to help residents of a small, farming community near St. Louis reach their financial goals. The bank has grown to approximately $7 billion in assets with offices in California, Kansas, Illinois, Nebraska, Missouri, and Texas. Throughout its existence, the bank has been headquartered in St. Louis and has been family-owned since 1910.
"We look forward to continuing to providing the very best service to the local community, honoring our ongoing commitment to make our employees proud, and unveiling a spacious new building that complements our surroundings while adding value to the Creve Coeur area," said Dierberg.
About First Bank
First Bank, a subsidiary of FB Corporation, is one of the largest privately owned banks in the country. As a family-owned business with four generations of independent, single-family ownership, First Bank offers the stability and experience with long-term planning that helps businesses and the communities in which they operate grow and thrive. First Bank has developed a relationship-driven approach to offer comprehensive solutions for clients in commercial and consumer banking, wealth management, mortgage banking and more. For information, visit www.first.bank.
For more information, contact:
Kristy Finch
[email protected]
608.807.5071