Enroll in the New eBanking System
To continue access to your accounts online, you will need to enroll in the new eBanking system beginning Monday, Sept. 25. To enroll, you'll need to know one of your full account numbers.
How to Find Your Full Account Number
Checkbook with checks.
Bank statement with check images.
Visit a local branch or contact us.
If you make online payments and/or transfers,
learn more
about action you may need to take after successfully enrolling in the new eBanking system.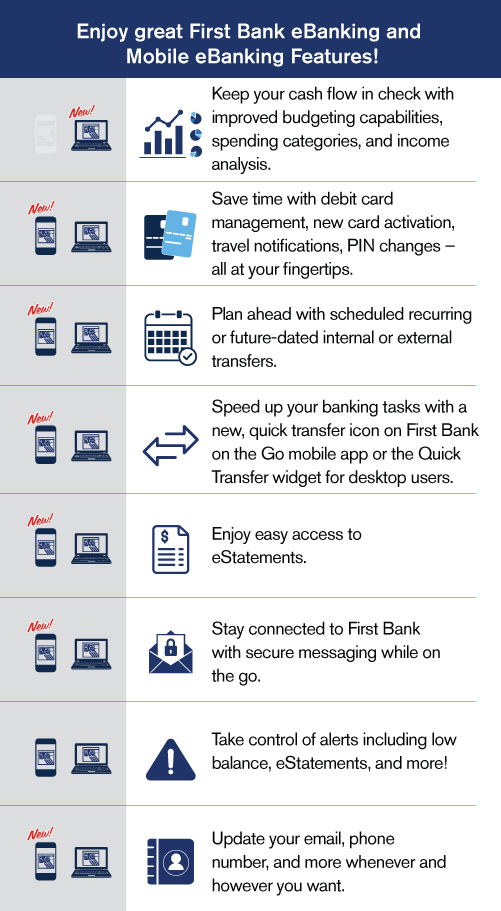 Enjoy a streamlined eBanking experience.
Keep your cash flow in check with improved budgeting, spending categories, and more.
Save time with debit card management, new card activation, and more while on the go.
Enjoy easy access to eStatements on your mobile device.
Additional services now available: Bill Pay, Pay People, and External Transfer functionality.
For a full description of new services, see Electronic Fund Transfer section of Deposit Account Agreement.
Questions?
For more updates on our personal eBanking upgrade, check back here for more information.